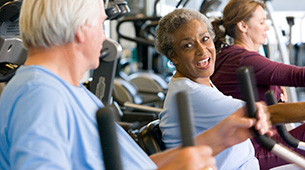 The Physical Therapy Center at SJRI in Nashville, TN provides inpatient and outpatient services designed to help patients in their recovery from their orthopaedic surgeries and achieve maximum potential. Our highly-trained, licensed professionals led by physical therapy director Jon Ognibene, DPT, assess and treat patients with orthopaedic, sports and work-related injuries, neurological disorders and cumulative trauma. Testing of joint mobility, muscular strength, balance and endurance is provided, as well as manual therapy services such as joint mobilization, myofascial release and therapeutic massage. Our orthopedic-focused staff is sensitive to patient concerns about mobility and threatened independence and works as a team with you and your physician.
Your Physical Therapy Appointment
Please remember to bring your orders for physical therapy.
We will have you complete some paperwork, so you may need to bring your glasses or a family member to assist you with this.
As part of the initial evaluation, we will need to know about your current medications.
We will specifically ask about your pain medications and the dosages.
Physical Therapy Gym
Our physical therapy gym is located on the first floor of Physicians Park at 2400 Patterson Street. Complimentary valet parking is offered. Once you enter the lobby of Physicians Park When you enter the lobby you will find the entrance to SJRI immediately on your left. The receptionist can direct you to the gym area.
Remember that you will probably experience some joint pain or discomfort during your visit. This is a normal aspect of physical therapy after a total joint replacement operation.
Physical Therapy Recommendations
Don't forget to bring your walker.
If you currently require pain medication, we advise you to take it 30 to 45 minutes prior to your scheduled physical therapy appointment.
Wear comfortable clothing because you will be exercising. Clothing that is loose enough to allow your physical therapist easy access to the affected body part (knee, hip, shoulder) is best.
Bring a jacket with you because our clinic can be a little cool at times.
Please be considerate of others by not using your cell phone during therapy sessions.
We understand your desire to have the support of family after surgery. We recommend that you have your family member accompany you for the first therapy session. However, due to limited space and our patients' need for privacy, we ask that family members avoid entering the gym area on subsequent visits.
Thank you. We look forward to working with you!
For more information or to make an appointment, call (615) 342-0038.
Meet our director of physical therapy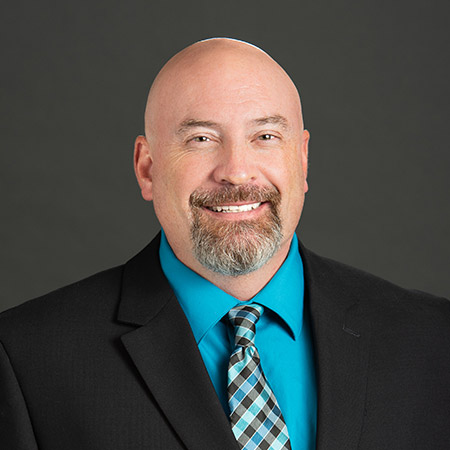 Jon M. Ognibene, DPT brings exceptional experience in management and administration of therapy services to SJRI. "It is an exciting time to be involved in rehabilitation therapy, particularly at SJRI," said Ognibene. "We have an extremely stable and experienced therapy team. We work with a group of doctors who are passionate about research and the advancement of joint replacement. The results of that research inevitably also advance our therapy protocols. Gone are the days of patients being hospitalized for three or four days, and using a walker for four to five weeks. Now, therapists are working with patients within hours of surgery and often before surgery to understand the patient's post-surgical goals."